Write the first paragraph of your page here.
Section heading
Edit
The Bloody Skull girls were created by Marcy Skull. They're ingredients are darkness, blood, and a evil space star ( and chemical dark). They're names are Luna, Cupcake, and Shadow.
Section heading
Edit
Luna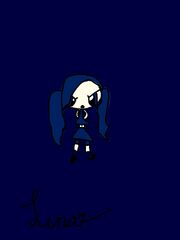 As the leader, Luna is great in leadership. She can get a little bossy and cruel some times but she still takes in leadership. She loves terrorizing people ( especially Berserk!) Never annoy her. She would probably through you in a fire. Her element is a evil space star and her signature color is a dark blue.
Cupcake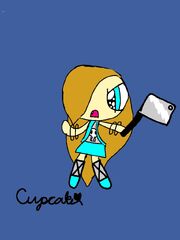 Being the crazy one of the group, Cupcake love blood. And cupcakes. She slashes away her foes with her shiny cleaver. This girl never minds getting dirty. Her element is blood and her signature color is icy blue.
Shadow

Shadow is the girl who is very calm. Sh